Shingle roof repair enables home and business owners to breathe a sigh of relief. The expense of replacing an entire roof is avoided while the useful life of their existing roof is dramatically extended. Leaks are eliminated, and shingles stop blowing away in the wind. Let us introduce you to the new universe of engineering that has overcome the problems of shingles.
For shingle roof repair using next-generation products and old-fashioned quality workmanship call 605-393-2524 or 1-800-333-2523.
The modern solution is a durable coating.
Forget adding and replacing shingles. Forget about pulling them all off and starting over. The solution is to seal them up without taking them off. We are confident in the value of coatings for shingle roof repair, because their weather-resistant and energy saving quality has been consistently.
Beautiful in its simplicity, and beautiful looking
The best solutions are not complex. In this case, the uncomplicated solution is to cover and seal your roof with a seamless, specially-engineered acrylic coating.
Shingle Repair

+

First, to make the final "look" uniform, any trimming, fixing or repairing of shingles is accomplished.

Comprehensive Cleaning

+

Next, the shingles are comprehensively cleaned of oil, dirt and debris. Nothing will get in the way of the bond between your current roof and the new coating of protection.

Caulking

+

Caulking of the entire perimeter of your roof uses a fast-drying product specific for this part of the shingle roof repair method.

Primer

+

A uniquely formulated primer is added next, using a sprayer and rollers.

Base Coat

+

A base coat is applied by spraying and being back rolled to fill in the cracks in the shingles.

Top Coat

+

Finally, the finishing top coat is applied and also back rolled to make sure no remaining cracks are exposed. The end result is a seamless system that will no longer leak and shingles won't blow away in a wind storm any more.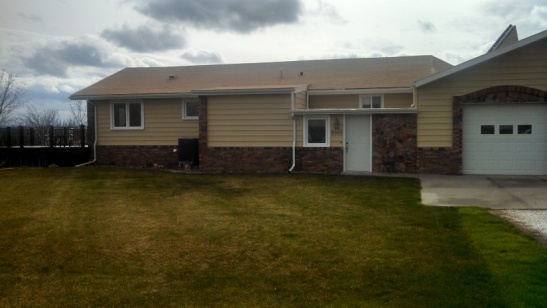 Adding that "sandy" look: On homes or commercial buildings - where the roof is part of the exterior décor - customers ask for the option of adding granules to the final coat. This replicates the traditional "asphalt" shingle appearance while adding greater durability.
This uncompromising but uncomplicated shingle roof repair system is the choice for value-minded customers with troublesome shingle roofing.
Why is it such a good value?
Cost Savings +

There is no need for tear off of an old roof; eliminating this part of re-roofing cuts costs nearly in half.

Quick, Simple Installation +

Quick, simple installation saves you labor costs.

Warranty +

A ten year warranty demonstrates how much you have extended the life of your existing roof.

Longer Life +

10 years is the average trouble-free life of an asphalt roof. Coatings as shingle roof repair effectively double the time your roof is of service.

Color Choices +

It can be ordered in a color that matches or complements a building exterior.

Energy Savings +

You get significant energy saving white or light colors.
---
Get shingle roof repair from a company with two generations of roofing expertise
Call 605-393-2524 or 1-800-333-2523. My son and I are proud to work with you to solve your roof problems.